REVIEW OF PROTECTIVE EFFECTS OF MELATONIN ON NEUROLOGICAL DISORDERS AND OXIDATIVE STRESS
Keywords:
Melatonin. Neurological Disorders. Oxidative Stress.
Abstract
Melatonin (MLT) is a neuro-hormone produced and secreted by the pineal gland and other organs/tissues of mammalian animals. It has been stated that MLT regulates the circadian rhythm in vertebrates, besides acting as antioxidant and anti-inflammatory substance in the nervous system. Since oxidative stress is linked to different neurological disorders, it is essential to study the protective effects of MLT on nervous system. Therefore, this review aimed to highlight relevant information regarding the benefits of MLT in the protection of neurological disorders and oxidative stress. For that, it was conducted an integrative literature review of scientific articles published in the last decade, using English descriptors and databases available online, such as Medline, PubMed, and Science Direct. The results here summarized from the analysis of the articles pointed out in different ways the protective effects of MLT in several nervous system regions of laboratory models of mammalian animals through its antioxidant and inflammatory properties, as well as the formation of its secondary metabolites. MLT is capable of scavenging free radicals, which contributes to ameliorate the oxidative stress condition generated in the neurological disorders generally promoted by sleep deprivation, hypobaric hypoxia, and ischemia reperfusion. In short, the information highlighted in this review reaffirms MLT as a promising potential substance used in the treatment of neurological disturbances, including neurodegenerative diseases. It is expected that further clinical and laboratory studies, especially conducted in human beings, can fully enable the use of this neuro-hormone by clarifying in details the mechanisms by which it acts on the nervous system to protect it from neurological disorders and oxidative stress.
Downloads
Download data is not yet available.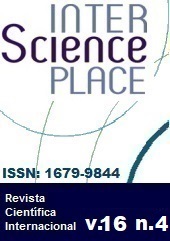 Downloads
How to Cite
José Wellington Macêdo Viana, & Rodolfo Pinheiro Torres. (2022). REVIEW OF PROTECTIVE EFFECTS OF MELATONIN ON NEUROLOGICAL DISORDERS AND OXIDATIVE STRESS. InterSciencePlace, 16(4). Retrieved from http://interscienceplace.org/index.php/isp/article/view/74
License
This work is licensed under a Creative Commons Attribution 4.0 International License.