BENEFICIAL AND ADVERSE EFFECTS OF CAFFEINE CONSUMPTION ON HUMAN BODY: A COMPREHENSIVE REVIEW
Keywords:
Caffeine, Beneficial and Harmful Effects, Dose of Consumption, Frequency of Use.
Abstract
Caffeine (1,3,7-trimethylxanthine) is a natural alkaloid substance found in different types of plants, in a variety of medications and in dietary supplements, as well as in popular energy drinks, in which the caffeine is added to improve its functional properties on the nervous system. Besides its stimulating properties, caffeine acts as a potent antioxidant agent associated with the reduction of oxidative stress. On the other hand, studies have shown that the physiological effects of caffeine can be harmful to the human body depending on the frequency of use and the dose of consumption. In this context, the purpose of this review is to summarize and to understand through the analysis of scientific researches, the benefits and risks of caffeine consumption on human body. According to literature, caffeine can be beneficial when it is taken in moderate amount of dosage by healthy adults (<450 mg/day), or harmful to human health when it is consumed in high doses (>450 mg/day). In this case, it contributes to the development of diverse physiological changes, mainly related to the nervous, cardiovascular and renal systems. In addition, it is important to take into account that the adverse effects of caffeine on the body varies according to weight, gender, age, the use of certain kinds of medications and the differences in sensitivity including hypertensive people and diabetic people. Nonetheless, future researches are needed to address further information to these emerging concerns in order to provide a greater empirical support for the caffeine consumption recommendations.
Downloads
Download data is not yet available.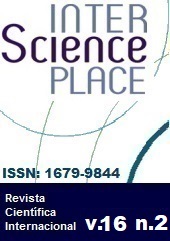 Downloads
How to Cite
José Wellington Macêdo Viana, Rodolfo Pinheiro Torres, Thais Faustino Bezerra, & Francisco Wlirian Nobre. (2021). BENEFICIAL AND ADVERSE EFFECTS OF CAFFEINE CONSUMPTION ON HUMAN BODY: A COMPREHENSIVE REVIEW. InterSciencePlace, 16(2). Retrieved from http://interscienceplace.org/index.php/isp/article/view/44
License
This work is licensed under a Creative Commons Attribution 4.0 International License.